The purpose of this document is to provide good practice guidance on Enter and View visits/activities.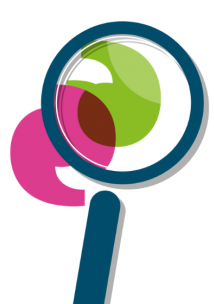 Introduction
The purpose of this document is to provide good practice guidance on Enter and View visits/activities. The process of setting up an Enter and View visit can sometimes seem overly bureaucratic, but it is only through recording decision making and agreeing communication strategies that this activity of Healthwatch Barnet can be carried out in an effective, accountable and transparent manner.
Within the Healthwatch Regulations, the Government has imposed a duty on certain commissioners (buyers) and providers of health and social care services to allow Authorised Representatives of a Healthwatch to enter premises that providers own or control (with some exceptions) to observe the nature and quality of services.
Reference documents for Enter and View are:
The Local Government and Public Involvement in Health Act 2007
The Local Authorities (Public Health Functions and entry to premises by Local Healthwatch Representatives) Regulations 2013
The arrangements to be made by Relevant Bodies in Respect of Healthwatch Regulations 2013
Enter and view of services
To enable Healthwatch Barnet to carry out their activities effectively there will be times when it is helpful for them to evaluate services directly. Healthwatch Barnet may, in certain circumstances, enter health and social care premises to do so. The purpose of the Enter and View power is to • observe and assess the nature and quality of services • obtain views of the people using these services • to consider the standard and provision of care services and • to consider how they may be improved. Enter and View visits should be carried out with an open mind; their purpose is to evaluate services objectively. A visit may be carried out as a result of concerns having been raised, but it serves to establish the facts about these concerns, so visits should not be approached with preconceptions about what they may find. Good practice ensures that • during Enter and View visits the rights of patients, service users, staff and residents are respected and protected as are those of the Authorised Representatives undertaking the visit • visits are conducted in a spirit of openness and partnership between Healthwatch Barnet, the service provider and the individuals receiving the service • the relationship and dialogue between Healthwatch Barnet, provider and wider population remains positive and constructive.
The duty to allow Enter and View visits does not apply:
if the visit compromises either the effective provision of a service or the privacy or dignity of any person
if the premises where the care is being provided is a person's own home (this does not mean that an Authorised Representative cannot enter when invited by residents)
where the premises or parts thereof are used solely as accommodation for employees
where the premises are non-communal parts of care homes
where health and social care services are not provided at the premises (such as offices) or where they are not being provided at the time of the visit (for example when premises are closed)
if, in the opinion of the provider of the service being visited, the Authorised Representative, in seeking to enter and view the premises is not acting reasonably and proportionality and/or
if the Authorised Representative does not provide evidence that he or she is authorised in accordance with Regulation 4 of the Healthwatch Barnet (Duty of Service Providers to Allow Entry) Regulations 2008
all premises which relate to the provision of social care services to children
Authorised Representatives
Only Authorised Representatives may enter and view premises for the purpose of carrying out the activities of the Healthwatch Barnet.
An Authorised Representative
is an individual whom Healthwatch Barnet has appointed as an authorised person
has undertaken relevant training provided by Healthwatch Barnet to become an Enter and View Authorised Representative
has undergone a DBS check, recorded with Healthwatch Barnet.
Healthwatch Barnet shall appoint two to four members who have been registered as Authorised Representatives to take part in any visit, one of whom shall be known as the team leader.
You should only take part in a visit if you know enough about the type of care provided to understand the methods used in that particular care environment, and with that particular patient/user group. This will enable you to approach the task in an appropriate manner and make an informed assessment of what you hear and observe.
In carrying out visits, Healthwatch Barnet may be able to check and add to the evidence that they have already collected from local service users, patients, their carers and families, which can lead to recommendations for service improvement. 4.
Training for Authorised Representatives
Barnet Healthwatch provides training for all those wishing to become Authorised Representatives, both for beginners and for those with experience of Enter and View visits.
Deciding on Visits
Visits will be carried out in line with agreed Barnet Healthwatch activities.
Based on the main purpose for visits listed in Section 2, a visit will usually be carried out if there is a reason to enter and view the service chosen, and this should be recorded. Reasons may include:
reports from patient complaints; independent complaints advocacy services; user or carer surveys indicating areas of concern;
complaints by users or carers which raise issues affecting more than the individuals involved;
what Healthwatch Barnet Members have experienced or observed when using the service or visiting in another capacity;
adverse media reports;
concerns raised by staff or volunteers;
concerns arising from an ombudsman's report, coroner's and/or judge's findings
a request by the provider itself, a commissioner or a Barnet Council overview and scrutiny committee;
a follow-up visit to check whether action has been taken on recommendations made following an earlier visit.
However some visits may be to visit a new service or to assess one seen as offering a high standard of care.
Preparing for visits
Healthwatch staff and Authorised Representatives should prepare carefully for visits, including:
setting up a subgroup to facilitate the visits;
setting out the aim and desired outcomes of the visit;
finding out whether any other visits are being planned around the same time by care regulators (e.g. the Care Quality Commission) or neighbouring Healthwatch groups, and exploring the possibility that the visits could be coordinated.
agreeing how the visit will be managed, for example by talking to staff, service users/patients and visitors (if they agree), meeting the user forum (where one exists) to hear their views, observing how staff relate to users and patients and/or noting environmental aspects of the care setting (e.g. signage, cleanliness, tidiness, maintenance, access for disabled people);
considering information about the service which is already available;
identifying any support needed to facilitate the visit, for example the use of interpreters, signers, advocates or private rooms.
set up a suitable time for a visit, and confirm the visit in writing, including that the visit has been authorised by Healthwatch Barnet, the names of all Authorised Representatives taking part.
Normally around five working days' notice of the visit is given.
Exceptionally, unannounced visits may be made if there is the possibility that particular activities, such as cleaning, might be undertaken immediately in advance of the visit. In this case, the Manager would be provided with the names of visitors and be informed that a visit will take place, avoiding inappropriate times.
If any documents relating to the visit contain confidential information (e.g. if this might lead to a particular service user being identified), this should be clearly marked.
It should be made clear whether information needs to be confidential (i.e. protected, and not be shared widely) or whether it needs to be anonymised.
Undertaking visits
On arrival, the team should introduce themselves to a senior member of staff and have available a copy of the letter authorising the visit and listing the names of visitors. The team leader should ensure that basic information about Healthwatch Barnet is available if requested.
You should cooperate with the provider's health and safety requirements, and seek to keep yourself, other Healthwatch Barnet members, users and staff safe. Take care of any items you bring with you, do not place them anywhere they might pose a risk, familiarise yourself with fire exits, do not visit if you are unwell and might infect others, and let a member of staff and team leader know at once if you notice anything which might be hazardous or if a service user requires help.
Keep in mind respect for the privacy and dignity of patients/users. You should value people as individuals, respecting the different and diverse people you meet, and avoid discriminatory behaviour.
You should cooperate with what is required for service provision, making sure you do not get in the way of staff trying to meet user/patient needs.
You should not go into a non-communal area of a care home or a person's own home unless invited by the resident.
If you have concerns about adult or child protection or other urgent matters, you should notify the team leader who will advise you on what further action might be required. Use the Healthwatch Barnet Safeguarding Policy as a guide. In gathering findings, service users should be told before they are interviewed that what they tell the interviewer will be anonymous.
After Visits
Following the visit, the leader, in consultation with the team, should prepare a report within two weeks. Each report should ensure accuracy so the conclusions and recommendations are based on users' thoughts and experience.
Reports should include:
Area/service monitored and date
Those present: Healthwatch Barnet participants and care staff
Experience and findings
Conclusions
Recommendations
Follow-up if required
A copy of the report should be sent to the relevant manager to check on the accuracy. A response within twenty-one working days should be requested.
The report will be considered by the Healthwatch Barnet Steering Committee or relevant working group, to make sure that:
the conclusions and recommendations are reasonable in light of what was observed by those visiting and told to them by service users, staff, visitors and other information obtained on the service concerned
the report is clearly written
it does not breach any confidentiality and data is anonymised where appropriate.
Once the report is signed off, it will be circulated to the Safeguarding Overview and Scrutiny Committee, and the CQC. Once agreed by these bodies it will be uploaded onto the Healthwatch Website.
If no response is received to any recommendations by the provider within 21 working days, a reminder will be sent. If there is still no response or the response is regarded as inadequate, the Enter & View Planning Group may decide to make a follow-up visit to review whether recommendations have been acted on.
Conduct
Those conducting a visit should follow Healthwatch Barnet's Equal Opportunities Policy and Code of Conduct, and be courteous, respectful and attentive to everyone they meet/encounter, and be mindful of their needs and sensibilities. A breach of the Equal Opportunities Policy during a visit will be addressed under the code of conduct, and may lead to future exclusion from visits.
Safety
Equally, those conducting visits can expect to be treated with the same respect and courtesy. All representatives should be aware of their own health and safety and if they have any concerns, these should be raised with team leader.
Other relevant guidance
This guidance should be read in conjunction with Healthwatch Barnet's Equal Opportunities Policy, Code of Conduct, Representation at Meetings Policy and Safeguarding Policy.