A&E Services review in Barnet
During February and March 2019, we conducted a survey with patients attending A&E departments in the Royal Free Hospital Trust. Our team of staff and volunteers visited the Accident & Emergency Departments at Barnet Hospital and the Royal Free Hospital to gather the views of over 500 patients. The main objective was to identify why people were coming to A&E.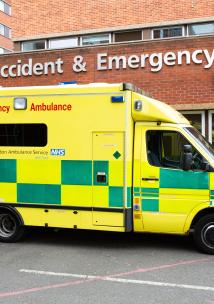 In total 578 patient responses were collected, 323 In Barnet Hospital and 255 in Royal Free Hospital.
Our key findings from the feedback showed
Almost half of patients were referred to either A&E site by another health service

1 in 3 patients were referred by their GP

The main reason patients attended A&E departments at both sites was because they were 'in pain and didn't want to delay seeking medical attention'

Patients thinking that they needed a diagnostic test was the second most common reason for attending A&E at both sites.
An additional follow up survey was distributed to the patients who provided their contact details to identify the outcome of their visit to A&E. This allowed for analysis of whether health services are being used appropriately.