In summer and autumn 2018, we were contacted by community organisations, individuals and some GP staff about the difficulties patients were experiencing in using hospital transport for their journeys to and from Royal Free Hospital sites.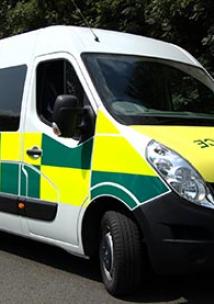 We then decide to talk to people and find out about their individual experience with accessing this service. The feedback was from both the Hampstead and the Barnet site.
Some of our key findings were:
• Patients with long-term, complex or terminal conditions and with significant disabilities were not meeting the eligibility criteria. Simple yes/no answers were being used to determine eligibility, which would not sufficiently highlight the need of the patient.
• Patients were not informed about the porter/concierge service that could provide additional assistance once at the site.
• Patients were only told about the changes if they had an upcoming appointment in the next 6-8 weeks. There was no prior notice
• There was no clear information on whether carers could use the hospital transport. 
• Patients were not being told they could appeal if their application was unsuccessful.
The trust response to our findings is included in the report. They assured us that feedback that was received from a range of organisations, was taken on board and amendments were made to capture these patients, while ensuring they continued to provide patient transport for those with a medical need(s) and no other way to get to hospital without the support of patient transport.
We are pleased to report that all of the patient cases that Healthwatch Barnet raised with RFL were successful, in that the patient transport was re-instated for those patients.