Cancer Screening Project for people with learning disabilities
The low uptake of Cancer screening tests for patients with learning disabilities is not only a local issue in Barnet, but a national issue and health priority.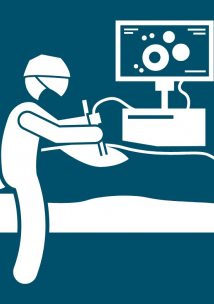 Summary
With the objective of gathering the views and experiences of local residents with Learning Disabilities about their experiences of accessing Breast, Bowel and Cervical Screening, we partnered with Barnet mencap and Expect the best, to conduct this project.
 An easy read survey was created and distributed among the short breaks service and the outreach support service, an online version of the survey was also available although this was not in easy read, but as a tool for parents or carers to access to facilitate or provide feedback.
Key findings:
Cervical screening: 50% of the women answered that they had not had a smear test in the last 3 years and just 35% of those who were eligible answered that they had. Those who rated their experience as good told us that having support from another person helped them, that the kindness of the Nurse made a difference and seeing the equipment to be used helped.  From an opposite perspective, for one respondent seeing the equipment made them feel very scared and more reluctant to go through with it.
Breast screening: Those who answered had mixed experiences of breast screening.  Those who had a good experience said that the Nurse was nice and explained things, that the screening didn't take long and was conveniently located to home.
Bowel screening: This survey was answered by a mixture of men and women. Of those who were sent a home testing kit, 55% said they completed it and a large majority had advice or support from a health professional, Carer or spouse to understand and complete the test. For those who were sent a test but did not complete it, we heard that they did not understand the test and did not want to touch faeces to complete the test.  Largely people told us that having support from another person would make it easier for them to do the test, followed by understanding
The report makes several recommendations in order to more effectively engage patients with learning disabilities with Cancer screening and to impact on better health outcomes, in line with the aims of this project for this.
Find out more about cancer screening, click here.