Healthwatch Barnet introduces Sharif Mussa, Peer Support Worker
In our new "Healthwatch Barnet introduces ..." series of interviews with health and social care workers, we meet Sharif Mussa, Peer Support Worker at the North Middlesex University Hospital, and find out what his role entails.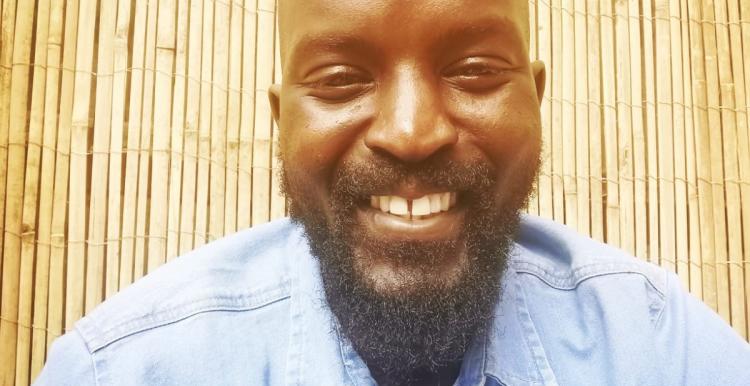 Sharif Mussa is Peer Support Worker in the North Middlesex University Hospital. In his role at the hospital, he uses his lived experience of mental health challenges to support others who may be going through similar experiences. As part of a multi-disciplinary team, he supports nurses and doctors in their assessment by advocating and bridging the gap between patients and clinical staff. In this blog, he explains what a peer worker does.
Can you explain what a Peer Worker does and how you use your lived experience in your job?
Peer support is a very different role in healthcare as it explicitly involves using your lived experience; it's a requirement for the role. It can be very useful when working with someone who is struggling to be open about their own mental health trauma. One of the core principles of peer support is reciprocal relationships and meaningful conversations which are founded in honesty.
I have found using my own lived experience particularly helpful when I'm supporting people who are in a crisis. I'm able to say to patients that yes, I too have been sectioned and know what it feels like to be in a mental health ward. This honesty enables me to develop my rapport with patients and I've seen how it breaks down barriers.
Peer support doesn't pretend to have the answers or solutions to a given situation, but rather it focuses on the strengths in the present to find the answers. These are different for everyone which means that each interaction is approached individually.
Can you tell us about the North Middlesex Mental Health Liaison Service and the work that goes on there?
The North Middlesex Hospital Mental Health Liaison Team provides assessment and treatment for patients coming from the A&E department or inpatient hospitals in a crisis. Our teams see people from across London because we do not have an exclusive catchment area. We liaise with various teams in the community, such as community home treatment teams, GPS, care coordinators and family members.
The team at North Middlesex Hospital is innovative and evolving. When we started, it was the only accident emergency psychiatric team in the country that employed people with lived experience of mental health as part of the multi-disciplinary team.
During the pandemic, we developed a crisis helpline service to support people isolating from home. It has been a successful initiative that has been commissioned to keep going after the pandemic. We also piloted a follow-up phone call for people who would come to the hospital after being assessed following an attempt to take end their own life. The aim of the call is a general check, see how they are coping in the community and make people feel like there is someone there for them post-discharge.
You often help people who are feeling suicidal.  What can this entail?
Supporting people who are feeling suicidal is part of my team's everyday role.
For me, this means I need to be honest in my approach to the topic acknowledging that each situation is different and unique as well as being resilient and tactile in how I look after my own mental health and well-being. We need to be able to have these conversations, and at North Mid we're open to these discussions and developing training around things like language and raising awareness.
Talking about suicide or someone taking their own life is not a subtle conversation but it's certainly something that we can talk about while I give you a cuppa. I've often found myself offering a cup of tea whilst talking to someone who is in distress.  The whole tone and the mood of the room changes. Suicide is another form of distress only difference perhaps because it is mental distress.
The ability to carry on talking about something you perhaps don't have the answer to is the real challenge. A good reminder for me when I go into these conversations is that I shouldn't have all the answers. In fact, what purpose would it serve if we went into all our interactions with the answers already.
We tend to think that there are specific signs and indicators to look for but in my experience, the most difficult thing is that sometimes there are no real signs that someone might be feeling suicidal.
Are there signs that people could look out for that might indicate someone is feeling suicidal?
There are various signs someone might be feeling suicidal such as talking about wanting to die or kill themselves, looking for different suicide methods, feeling hopeless, experiencing severe mental distress but this is not an exhaustive list by any means.
We tend to think that there are specific signs and indicators to look for but in my experience, the most difficult thing is that sometimes there are no real signs that someone might be feeling suicidal. Some people might be at a happy point in their lives, their lowest point, or just carrying on as normal. There is no single emotion when it comes to feeling suicidal.
For people worried about friends or family members, are there ways to start conversations about suicidal thoughts?
Conversations about suicidal thoughts are always going to be tough. There are no set guides or rules on how to start these conversations, however, a good approach is just providing a non-judgemental, listening, and supportive ear to encourage talking about difficult topics.
Often when we get to this state of powerlessness, distress, and hopelessness it becomes even harder to open about the whole thing. There are always life circumstances that lead us to this state of distress, it's never over nothing. Taking about the root cause of the distress holds the key to our healing.
If you have a family friend you are worried about, talking to them directly and acknowledging the weight of their burden may help. Having conversations focused on resolving whatever challenges they are facing may hold the power to alter their perspective of hopelessness.
Allowing the person to know about how you feel about suicide or hopelessness is a good way to go about starting the conversation. People often feel like they can't open up to their loved ones because of the stigma and fear associated judgement and blame. Sharing your own distress encourages and inspires conversations. Ignoring it and avoiding it plays into its stigma.
These conversations should avoid closed suggestions or obvious solutions such as "you must go and pray", "wait for the police to do their job", "can you talk to the GP?". Instead, they should be open, hopeful and allow the person to open at their own pace and level. Try counsel such as "praying might help" if the individual is that way inclined; or "whilst the police are working on that, we can crack on and do…" or "how helpful was the GP?".
Talking about suicidal thoughts is always going to be difficult but these conversations need to take place.
You never know that one talk may save someone's life. I know it did mine.
Talking about suicidal thoughts is always going to be difficult but these conversations need to take place. You never know that one talk may save someone's life.