Royal Free Hospitals' new telephone appointment advice line
Do you have questions about an outpatient appointment, referral or test at the Royal Free, Chase Farm or Barnet Hospitals? The new Royal Free Hospitals telephone appointment advice line can help.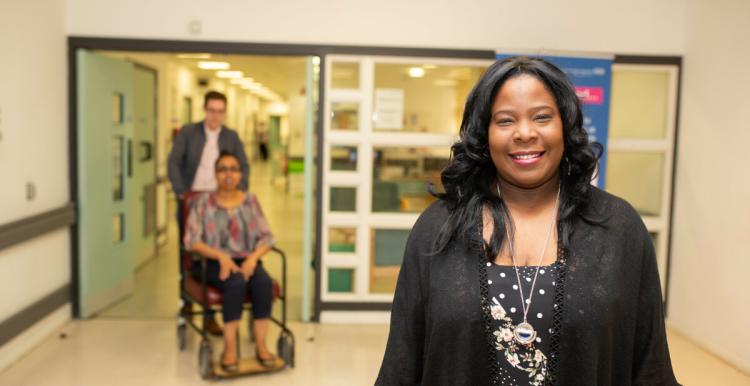 Do you have an out-patient referral or appointment at the Royal Free, Chase Farm or Barnet Hospital? If you do and have a query about it, you can now contact the out-patient appointment call centre: 020 7443 9757, Monday to Friday, 8am-6pm (excluding bank holidays).
The call centre can help with queries about your care, including first appointments, follow up appointments and test results. If the team is unable to answer your question, they will forward your call to the relevant service.
It's a good idea when contacting the call centre, to have your NHS number or hospital number to hand.
Change or cancel your surgery
If you need to cancel or change the date of your surgery, you'll need to contact the relevant admissions office. Contact details are on the admissions page.
Change or cancel your out-patient appointments
If you need to change or cancel your  out-patient appointment and were referred through the NHS e-Referral Service you should ring the NHS Appointments Line on 0345 608 8888 or visit www.nhs.uk/referrals to rebook or cancel the appointment.
If your out-patient appointment was made by the Royal Free London, and you need to cancel or change, here are the steps to take:
use the online form
call the out-patient appointment centre. Please note, there's a high volume of calls and you might have a wait. You can use the online form if you would prefer not to wait.
If you have received treatment at the Royal Free, Chase Farm or Barnet Hospitals and would like to tell us about it, we're always ready to listen.
020 3475 1308 between the hours of 09:00 – 17:00 Monday to Friday.