Annual Report 2020 - 2021
Read our annual report to find out more about our work between April 2020 and March 2021. In an unprecedented year, we have continued to champion people's voices and support the local COVID 19 response.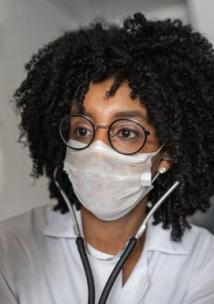 About us
We are the independent champion for people who use health and social care services in Barnet.
We are here to find out what matters to people, and help make sure their views shape the support they need. We also help people find the information they need about local services.
How Healthwatch Barnet has connected with Barnet residents:
197 people called or emailed us about local services
we signposted 88 people to other services
we engaged with 8,344 people through our website and social media
we attended over 100 stakeholder meetings to champion the voice of local people
we published 4 reports and as a result made 10 recommendations for improvements
we spoke to over 300 people to compile the reports