What Matters to You? A report on our Dying Matters Week activity
Our centrepiece for Dying Matters Awareness week, was a special online community event.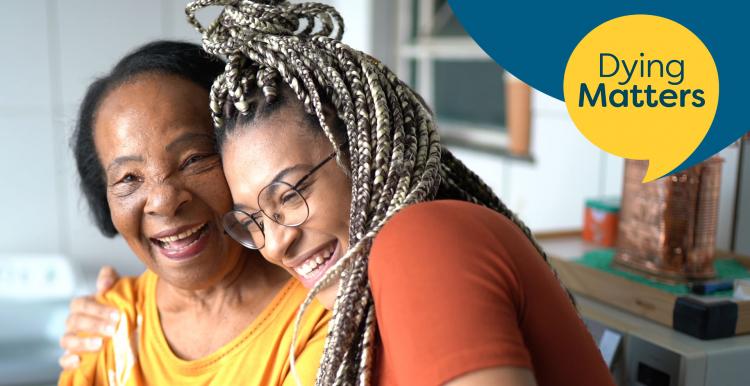 We don't ask often enough what matters most to people. If we know that when health and social care are engaged in trying to help people in the last part of their lives, then they will know how they can focus that care and make things better.
As a centrepiece for Dying Matters Awareness week, we held a special online community event. Barnet people were invited to join us for a screening of a short film called 'What Matters to Me' and this was followed by a live conversation around the importance of encouraging those lifelong 'What matters' conversations.
We had an impressive panel of special guests including leading palliative care experts, Dr Kathryn Mannix and Dr Julian Abel; Dr Jo Brady and Hannah Newton of North London Hospice; and Paula Plaskow End of Life Lead at Jewish Care.
The film features a host of people discussing what matters to them, and includes anecdotes about end of care conversations from palliative care professionals that are funny and moving and inspiring.
The conversation that followed was the same – lively and full of laughter while also covering some of the most important things any of us will ever have to think of.
Huge thanks to all those who took part and to our partners North London Hospice, the Barnet Patient Engagement Group (PEG) and Dying Matters.
If you weren't able to make the event, you can watch it in full on our YouTube channel, and we recommend you do. Let us know what you think.
If the film and the discussion have inspired you to find out more, download the guide below which features topics and services covered in the event and has links to relevant organisations.