Experiences of an Enter & View Volunteer
Our volunteer, Linda, shares her experiences of being an Enter & View and why she volunteers at Healthwatch Barnet.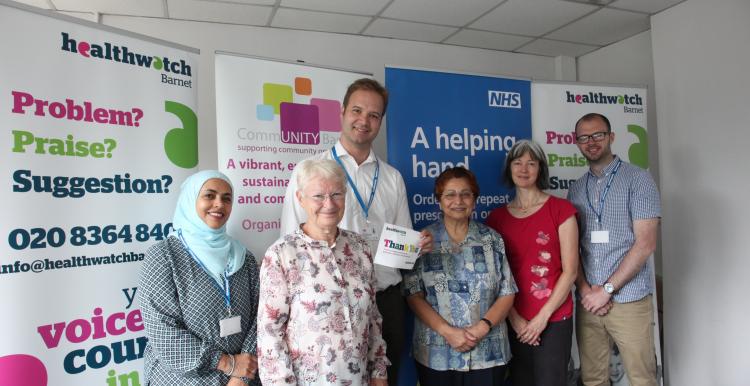 Making a difference
I have been taking part in Enter & View (E&V) visits since the Government first set up a Statutory Group (first the PPI and then LINK and now Healthwatch) to canvass and represent service users' views to the providers.
The reason I became involved in the first place was the conviction that there needed to be an impartial organisation that could inspect premises, which provided services, represent users' views to the providers, comment on standards and put forward recommendations, which would be taken into account.
As users, we are entitled to the highest standard of service, but as individuals, have probably felt that we cannot make our voices heard.
Developing new skills
All volunteers receive a thorough training to give them expertise and confidence in their judgement before they take part in team visits.
I feel that working on a team has many advantages. The advantage of using members of the public (and potential users) is that they do have an insight into what is needed, and that is multiplied when observations and findings are discussed with other members of the team.
The team also provides support in unfamiliar surroundings. With further experience of visits, obviously volunteers' input becomes even more valuable. 
A voice for patients
However, the most satisfactory reason for signing on to do Enter and View is the feeling that we can provide a voice for users to express their opinions and highlight good and bad practice; we are listened to by the providers, and gradually the quality of life of users will improve.