Temporary suspension of walk-in services at Edgware Community Hospital
The NHS in North Central London has agreed to temporarily close NHS walk-in centre services at Edgware Community Hospital, effective from 6pm on 24 December 2021.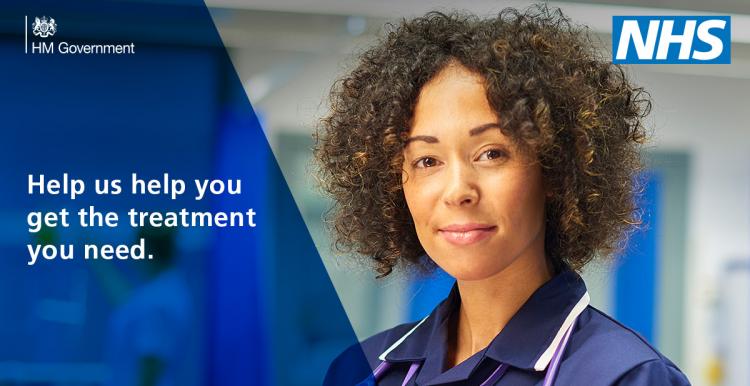 This decision has been taken in response to the ongoing pandemic and the additional challenges created by the Omicron variant, including workforce issues due to staff absences. 
Temporarily closing these services will allow the NHS to keep other critical services running for local residents, including essential care for housebound patients.  
During this time, alternative services for patients with urgent but not life-threatening injuries are available. People with urgent but not life-threatening conditions are advised to visit the NHS 111 service online or call NHS 111. Finchley Memorial Hospital Walk-in Centre remains open 365 days per year. It opens at 8am and the last patient is permitted to book in at 9pm.
The closure of Edgware walk-in services will be a temporary measure. The arrangements will be reviewed again in January 2022 and these services will reopen as soon as possible.   
Extra evening, weekend and bank holiday GP appointments in Barnet 
This festive season, extra evening, weekend and bank holiday GP appointments are available for adults and children at GP Hubs in Barnet.  
Barnet federated GPs offer GP and nurse appointments for Barnet residents registered with a Barnet GP between 6.30pm and 9.00pm weekdays and between 8.00am and 8.00pm weekends and bank holidays. 
To book an evening, weekend or bank holiday appointment, either: 
Contact your GP practice in the usual way during opening hours and ask for a weekday evening or weekend appointment,  
    Or 
    (phone line operational at evenings and weekends only). 
For more information, please visit the CCG's website here. 
If you or your child has an urgent but not-life-threatening medical need, make sure you visit NHS 111 online or dial 111 first rather than going straight to A&E.  
If you're deaf and want to use the phone service, you can contact the NHS 111 British Sign Language interpreter service, https://signvideo.co.uk/nhs111/ . You can also call 18001 111 on a textphone.  For help in other languages, dial 111 and ask for an interpreter.