Electronic patient record (EPR) launches at Royal Free Hospital
The Royal Free London's new electronic patient record (EPR) goes live from 2 October 2021. Staff at Barnet and Chase Farm Hospitals have been using EPR since 2018 and their systems will be upgraded.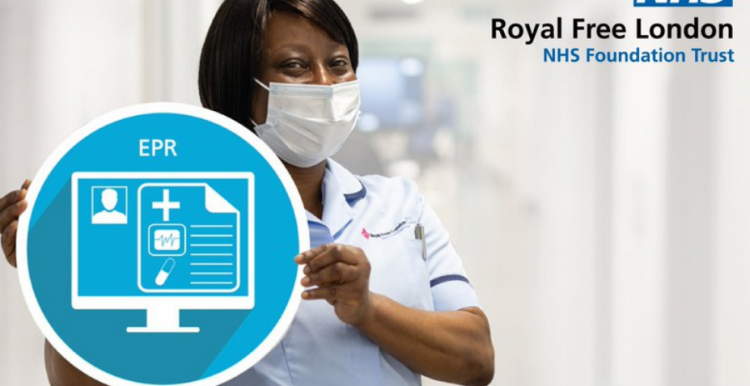 What is EPR and how does it improve patient care?
EPR is an innovative new system that is replacing paper records at the Royal Free London. It means that the staff caring for you will always have access to accurate and up-to-date information to ensure you get the best care.
With all healthcare information in one place, doctors, nurses and other care professionals can access patients' test results, and details of their care, more quickly. It's goodbye to paper records, instead, staff will use computers and laptops to input information directly.
The new EPR has been designed by the hospital staff to ensure it meets their needs and those of their patients. The work has been led by a team including doctors, nurses, midwives, allied health professionals and pharmacists, as well as IT experts. Hundreds of staff have been involved in designing the EPR and hundreds more have been testing it.
Life after the launch
The Royal Free Hopsital has been running a major training and awareness programme to ensure all staff are trained and ready to use the new EPR before it goes live. However, the launch is a significant change and during the weeks immediately after implementation, staff will be getting used to the new system. For patients attending the hospital for any reason, your visit may take a little longer than usual and there may be some delays to schedules. 
Find out more about the electronic patient record
For information on the new EPR, click below to download the information leaflet.