Walk-in COVID-19 vaccination clinics
Venues in Barnet offering walk-in appointments for COVID-19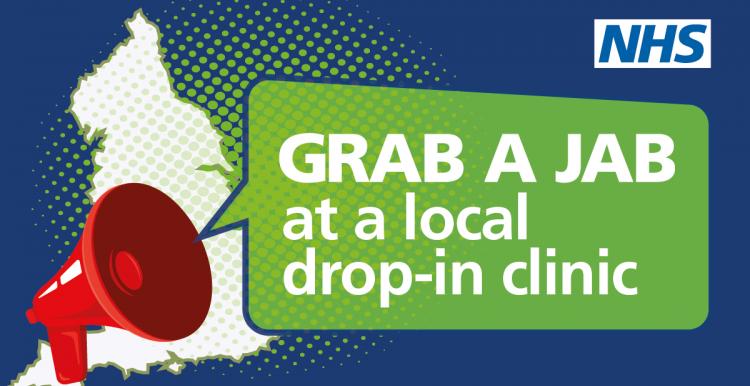 There are a range of venues in North Central London offering walk-in appointments for COVID-19 vaccinations, without needing to book an appointment in advance.
People who attend a walk-in clinic for their first dose will have their vaccination record updated online and will then be able to book in their second dose appointment using the national booking system.
Some venues are offering walk-in appointments for second jabs if it has been at least eight weeks since the first dose for people aged over 18. These are listed below.
Getting the second dose is vital to getting longer lasting and maximum protection offered by the vaccines, with recent research also showing they are highly effective against the Delta/Indian strain of the virus.
All adults can also still pre-book a vaccine appointment at one of the 1,600 vaccination centre, pharmacy or general practice sites across the country that are available through the national booking service.
Here's the list of walk-in sites in Barnet open now.
StoneX stadium – Greenlands Lane, Hendon, NW4 1RL
Date and time – Daily (7 days a week), 9am-6:30pm
Booking – Walk-in, no booking required
Vaccine – Pfizer
First/second dose – 1st and 2nd doses (minimum 8 weeks apart)
Vaccine bus – Brent Cross Shopping Centre – Prince Charles Drive, Brent Cross, NW4 3FP
Date and Time – Monday 26 July and Wednesday 28 July 2:00pm-7:00pm
Booking – Walk-in, no booking required
Vaccine – Pfizer
First/second dose – 1st dose and 2nd dose (minimum 8 weeks apart)
Vaccine bus – St Agnes' Church, 35 Cricklewood Lane, NW2 1HR 
Date and Time – Monday 26 July and Wednesday 28 July 9:30am to 12pm
Booking – Walk-in, no booking required
Vaccine – Pfizer
First/second dose – 1st doses and 2nd doses (minimum 8 weeks apart)
Vaccine bus – Unitas Youth Centre, 76 Montrose Avenue, Edgware HA8 0DT  
Date and Time – Friday 30 July 12.00pm – 7.00pm  
Booking – Walk-in, no booking required
Vaccine – Pfizer
First/second dose – 1st and 2nd doses (minimum 8 weeks apart)